Linux Mint is undoubtedly one of the best beginner-friendly and tough competitors of the most famous Ubuntu Linux. One of the reasons can be credited to its upstream codebase. Since Linux Mint is an Ubuntu-based distro, it uses the codebase of the latest Ubuntu long term support version.
After ending 2019 with the release of Linux Mint 19.3, the Linux Mint team is ready to roll out its first version in 2020. As already revealed in their monthly blog, the upcoming Linux Mint 20 will be based on the next Ubuntu 20.4 LTS. So, in this article, I'm going to discuss everything about the new changes and release date of Mint 20.
Interesting Fact About Linux Mint Codename
Most of the Linux distros follow a particular pattern to give a codename for each version — for instance, Ubuntu uses a two-word animal name. Likewise, Linux Mint titles every release a female codename alphabetically. Therefore, starting with the Mint 1 "Ada" and the latest Mint 19.3 "Tricia," Linux Mint 20 is dubbed "Ulyana."
Linux Mint 20 "Ulyana": New Features
Speaking of new changes and improvements, here I'm listing key features as revealed by the Linux Mint:
Monitor frequency adjustment
Fractional scaling
New color for the Mint-Y theme
Nemo file manager performance improvement
Warpinator, Local network file sharing tool
No 32-bit ISO for Linux Mint 20
1. Monitor frequency adjustment
Frequency modification of monitors is a long-sought demand by the Mint community. Consequently, Mint 20 now includes monitors frequency adjustment. You will be able to choose the frequency in the Cinnamon 4.6 display settings.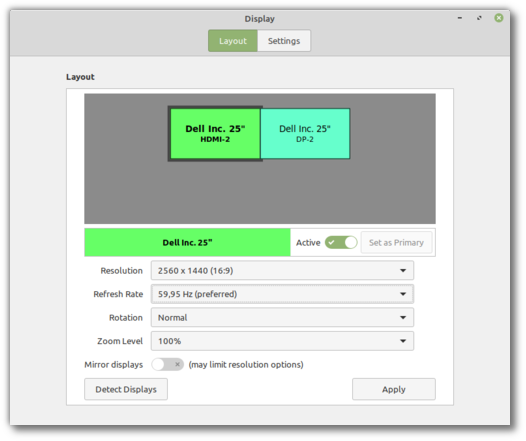 2. Fractional Scaling
Linux Mint 20 ships the Cinnamon 4.6 desktop environment that introduces fractional scaling. Hence, instead of either 100% (normal mode) or 200% (HiDPI mode) scaling for all monitors, you can now configure the scale value between 100% and 200% for each monitor independently.
3. Nemo performance improvement
Forked from GNOME Files, Nemo is the default file manager for Cinnamon DE, which works fine. But sometimes, loading existing thumbnails for files degrades the performance of browsing content and directory navigation.
Hence, to enhance performance, Mint 20 changes the method of thumbnail handling. Instead of waiting to show a thumbnail, Nemo will now display generic icons for the content of the directory until the thumbnails load. This method also increases the file transfer of heavy input/output with external devices.
4. No 32-bit ISO
As the world is moving toward 64-bit rapidly, Linux Mint has decided to drop the development of 32-bit ISO images. As a result, the upcoming Mint 20 will only be available in 64-bit featuring three editions: Cinnamon, MATE, and Xfce.
If you're are wondering why there is no KDE, read why Linx Mint discontinued KDE edition.
5. Other Changes
"Themes" applet is one of the unique features of Linux Mint that allows you to choose or install new themes and icons. In addition to that, Linux Mint 20 introduced two new colors, Pink and Aqua, in the default Mint-Y theme.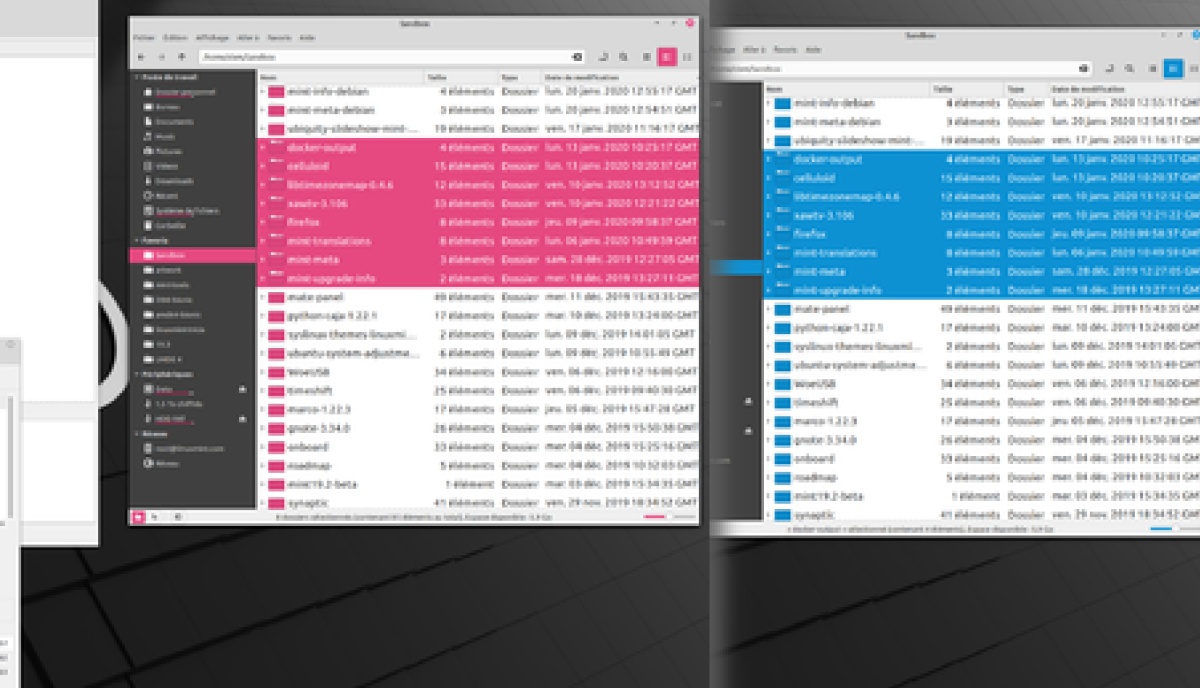 Another significant enhancement is the inclusion of a new Warpinator tool to send files across the local network. Currently, it is almost ready to use, and Linux Mint team is looking to add data encryption.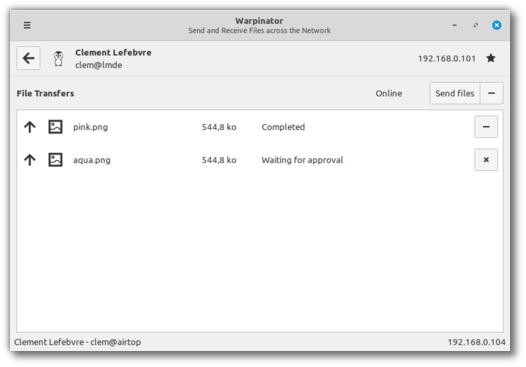 Linux Mint 20 Release Date
As I'm writing this article, there is no information about the release date of Linux Mint. But if we look at the previous release of Linux Mint based on long-term Ubuntu 16.04 or 18.04, Linux Mint mostly releases in the last week of June.
Based on this analysis, we can estimate that Linux Mint 20 will most probably be released in June after Ubuntu 20.04 releases on 23 April 2020. Until then, if you want to read more about the new changes and release of Ubuntu, read our Ubuntu 20.04 roadmap.