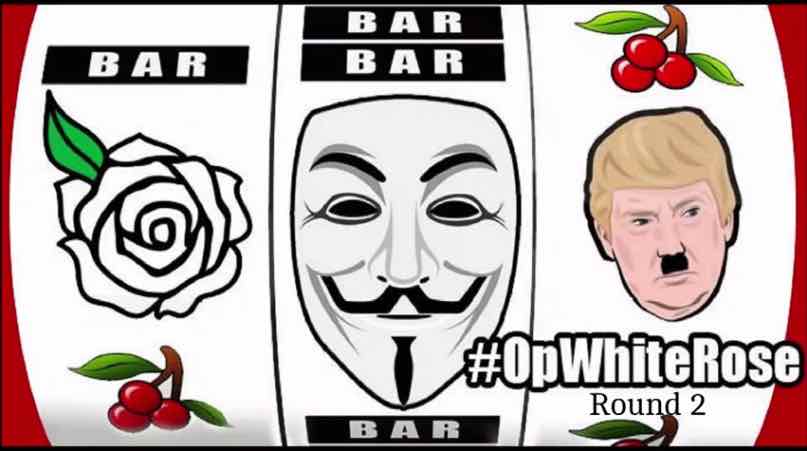 Short Bytes: Remember the recent leak by Anonymous that revealed the personal information of Republican Presidential front-runner Donald Trump? What's more, this leak has fooled Donald Trump, the FBI, and the Secret Service as everything 'leaked' was already available online. In a new video, Anonymous has outlined this point and thanked everybody for being a part of this experiment.
W
hile people were eagerly waiting for the Anonymous' next move as a part of its
war against Donald Trump
, the hacktivist group has surprised everyone by calling its latest leak a 'trap'.
Challenging Donald Trump, Anonymous declared a total war and asked the hacker to participate in this movement. As the next step, some personal information of Donald Trump was released that included his home address, social security number, email address, phone number etc. To this, the Republican Presidential candidate reacted as something criminal had happened and the FBI even started an investigation. Well, now we have realised that the billionaire fell right into the ploy.
The information released by Anonymous has been around for years and available for anyone to see. To explain its viewpoint, Anonymous RedCult has released a video telling that this information hasn't been hacked. The video says —
The government and law enforcement authorities are seeking the arrest of the people responsible for attempting to illegally hack Mr. Trump's accounts and telephone information.
The hacktivist group has also included a news coverage that reports as if it was some serious crime. The video continues —
Trump want[s] to turn America into a fascist dictatorship where anyone can be arrested for just posting old information online.
It seems that Anonymous might have proven a crucial point by conducting this little experiment that has left everybody wondering.
Thank you Trump and Trump campaign. Thank you police, FBI, and the Secret Service for being a part of our little experiment on how we should expect the so-called New America will be.

Also Read: Anonymous Top 10 Achievements: Hacking Group Releases New Video