Even after hundreds of music streaming services, including YouTube's very own music app, YouTube still remains people's top choice for listening to music online.
But YouTube is a video streaming service that painstakingly lacks an inbuilt video to MP3 converter. Due to this, users have been sourcing MP3 files from YouTube to MP3 converters for a long time.
Important: We don't support downloading or converting YouTube videos that are copyrighted protected. Use these tools to convert the videos that you own or the ones that are under Creative Commons license.
Something you should know
YouTube has tried different ways to kill these YouTube converters, from offering in-house video download options to a dedicated service for listening to YouTube music offline. As a matter of fact, YouTube Music has been proven successful so far, however, thousands of people still prefer converting videos to MP3.
Owing to this, we are witnessing an epidemic of YouTube downloaders and converters. However, many of them are laced with malvertising and intrusive pop-ups.
Best free YouTube to MP3 Converters
We have compiled a list of best free and safe YouTube to MP3 converters that are free from bad actors and offer high-quality 320Kbps conversion —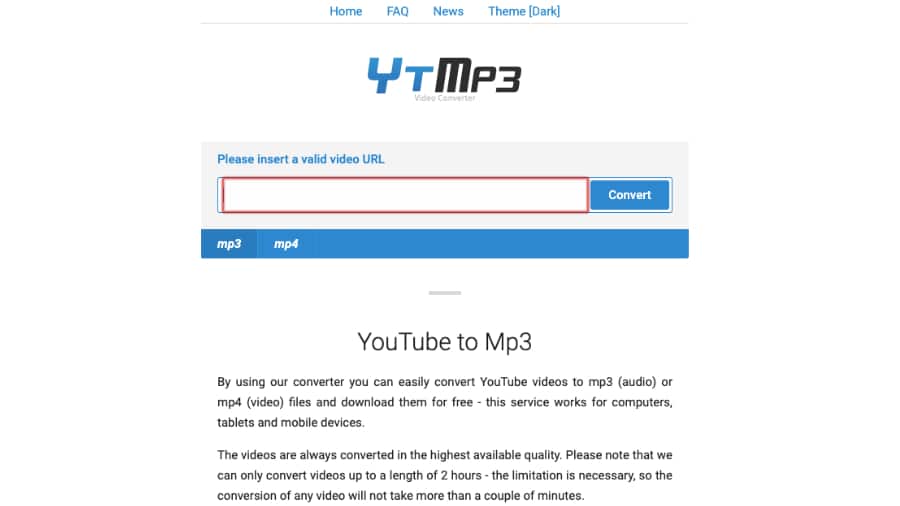 YTMP3 is very simple to use, offering no obtrusive ads on the homepage. You just have to copy the URL press on the convert button.
The online MP3 converter offers MP4 conversion as well but that's it. Thus, people looking for a slew of MP4 to MP3 conversion features might have to look elsewhere.
YTMP3 is for users who want to quickly rip audio from YouTube. In fact, this is the only YouTube to MP3 converter online that can convert the audio file in an instant; it features a dark mode as well.
But it is quick to open a tab once you click on the download button. It's best to just close it and get moving with the MP3 file download.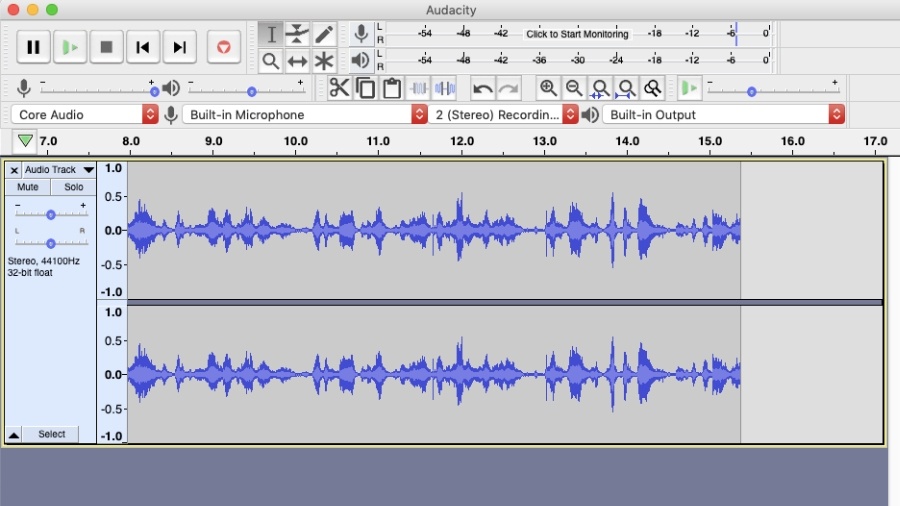 Audacity is a prominent open-source audio editor but many people often use it to record audio from YouTube videos. It includes a bunch of additional steps, however, it is one of the safest YouTube to MP3 converters out there.
Audacity might look overwhelming at first. But for converting YouTube videos to MP3 files, it's extremely easy. To convert YouTube video to MP3 using Audacity by following these steps —
Open the app → Click on the record button → Play the YouTube file in another tab → Stop the recording → Find the export option under the file menu → Choose the format → Click on Save.
Being an audio editor, you will see several MP3 customization options to choose from. Hence, it's for people who want YouTube MP3 files in 320 Kbps bitrate.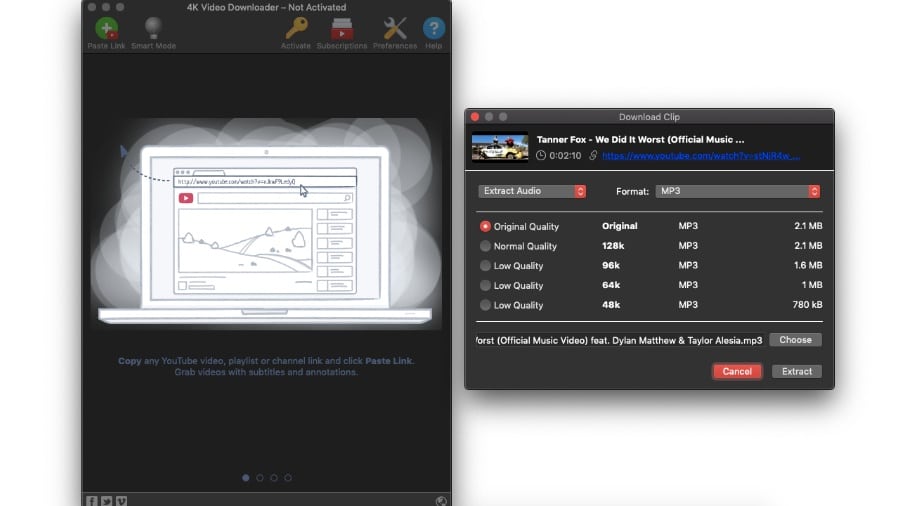 If YTMP3 is best for online YouTube video to MP3 conversion, 4K Video Downloader is the best MP3 converter for ripping audio offline.
The best part about the 4K video downloader is that it offers an uncluttered and simple user interface with barely any ads. You just have to turn on the Smart Mode and you can extract MP3 files from YouTube video with just one click.
You also have the option of buying a one-time $15 premium key through which you can convert entire YouTube playlists to MP3 files.
This is by far one of the best ways to convert entire YouTube playlists in MP3 formats for free. However, it is also one of the most difficult to set up, if you have no prior knowledge of using the command line.
For those who don't know, YouTube-dl is essentially a command-line program through which you can easily download YouTube videos, in fact, whole channels in one go.
Inserting commands to download YouTube videos is fairly easy, but installing the software is our main concern. A how-to download video using YouTube-dl is in our pipeline but until then try to avoid it if you don't know how to approach it.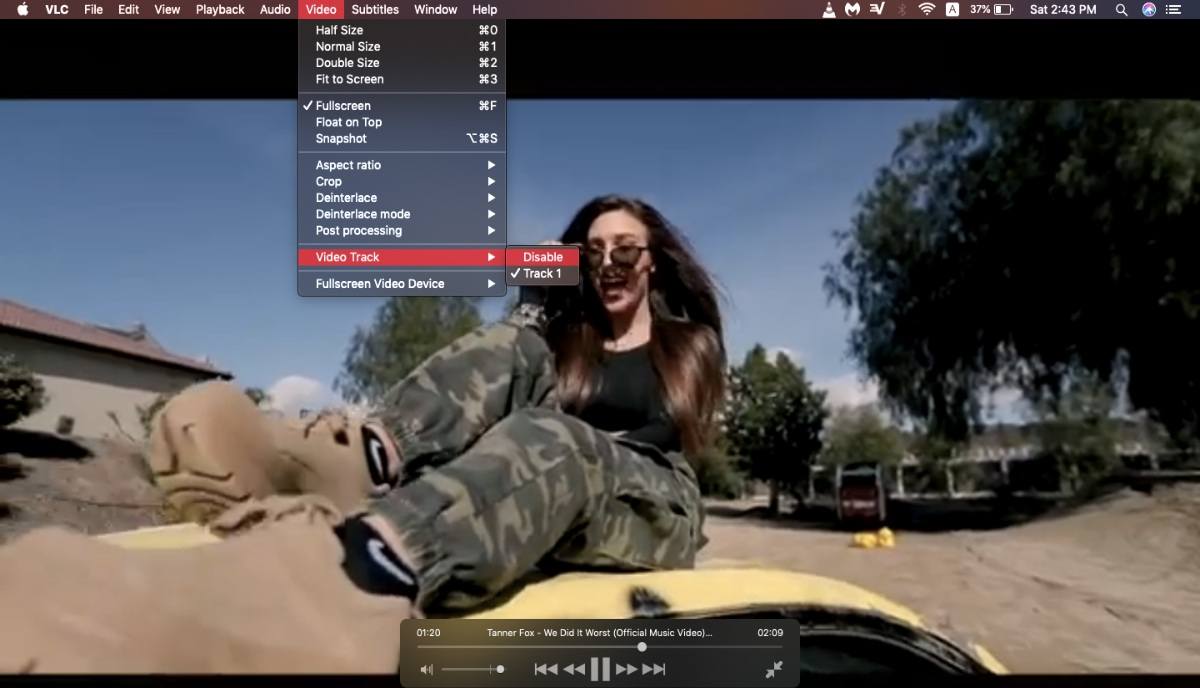 VLC is another best and safe software that you can use to convert YouTube videos to audio files.
Converting YouTube videos to MP3 files in VLC is the same as the process of downloading YouTube videos using a VLC player. There is one extra step — you will have to disable the audio track which can be found under the video menu before you hit the recording button.
The best thing about VLC is that it is trusted by millions of people. The only problem with using VLC as an MP3 video converter is that few YouTube links don't stream in the video playback software for unknown reasons.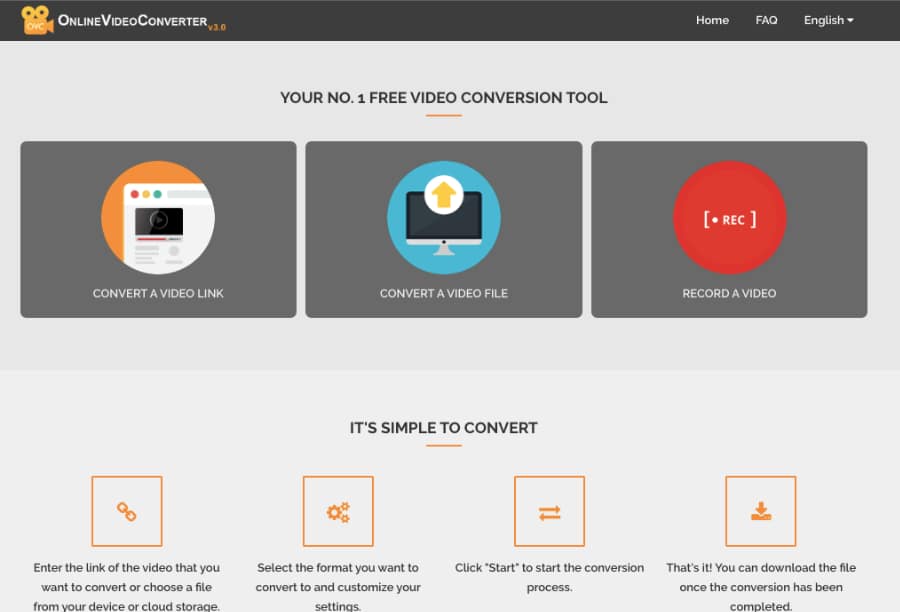 Before switching to VLC, the Online Video Converter was my go-to tool for converting YouTube videos to MP3 at 320Kbps bitrate. As a matter of fact, it is one of the very few MP3 conversion software that offers different bitrate options.
Rounding it up with the simplistic user interface and YouTube video download options, Online Video Converter is simply one of the best free YouTube to MP3 converter.
There is a tab pop-up when you click on the Download button, but other than that, the Online MP3 Converter offers no obtrusive ads through the entire process.
The tool also offers an uncomplicated video converter for all your media files.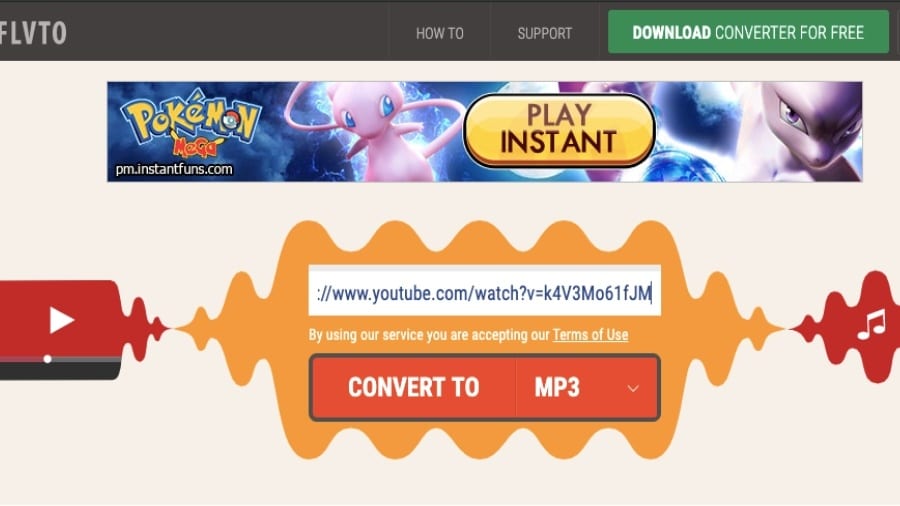 Other than being a full-fledged online YouTube to MP3 converter, Flvto features a refreshing user interface with vibrant buttons and colors all over the place.
However, the best part about Flvto is that it features a Chrome extension through which one can rip MP3 from YouTube videos in no time. Long processing time is the only catch with the Flvto YouTube mp3 converter.
Funny thing is that there is a button on the MP3 conversion page saying, "convert another video in new tab," but then you will miss closing the ad banner without which the MP3 conversion will remain stuck.
But all things considered, such as the social media sharing options, Flvto is good YoTube to MP3 music converter.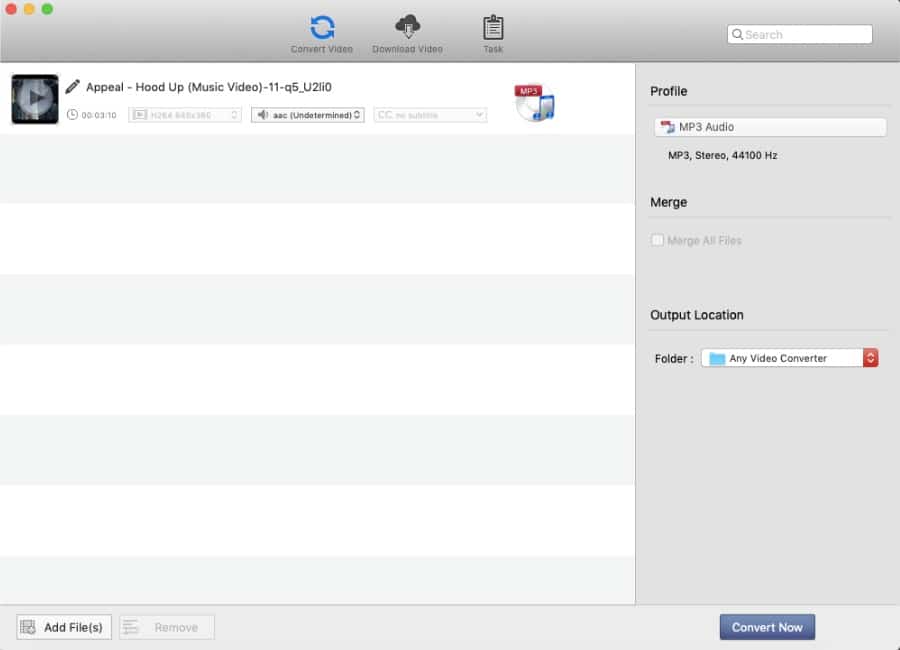 Any Video Converter is an all-rounder tool for YouTube video downloads. It covers many format options, be it audio conversion or video conversion.
There is so much in the software that calling it the best YouTube to MP3 converter might be an understatement. First of all, you can download not just YouTube videos, but also videos from Dailymotion, Facebook, Vimeo and a lot more.
This free converter also features a DVD burner tool if you want to place the ripped YouTube MP3 files on a disk. The catch is converting any video to mp3 first requires you to download the video first.
Things to avoid while using a YouTube to MP3 Converter
Even with the best and trusted MP3 music converters, there is a slim possibility that the tools will try to inject malware or adware into your system. Hence, here are some points to take note of in order to avoid bad actors going into your PC –
Try to close the unwelcomed browser tab before it opens
Try to avoid the extra software offered while installing a video downloader for your PC
Scan the downloaded mp3 file with an anti-virus while converting video to mp3 online
Make sure to take a closer look at the type of file being downloaded
However, if you did install an undesired software by mistake, check out our list of best antivirus software that will help you scan your system and remove it.